Evaluate your
wellbeing platform
Download

the guide

Download a guide to help ensure you choose a wellbeing platform that is going to meet the current and future needs of your organisation. Fill out the form below:
As organisations respond to the global pandemic and the new 'normal', it has become more important than ever that we take a proactive approach in promoting employee wellbeing and mental health. When reviewing your options in a market being flooded by new online wellbeing initiatives and platforms, it is important to take note that not all online wellbeing platforms are created equal!
We have put together a simple checklist for you to evaluate your own online wellbeing platform requirements. This 'cheat sheet' pinpoints the critical factors and non-negotiable functionality that will benefit both your employees and your organisation now and into the future.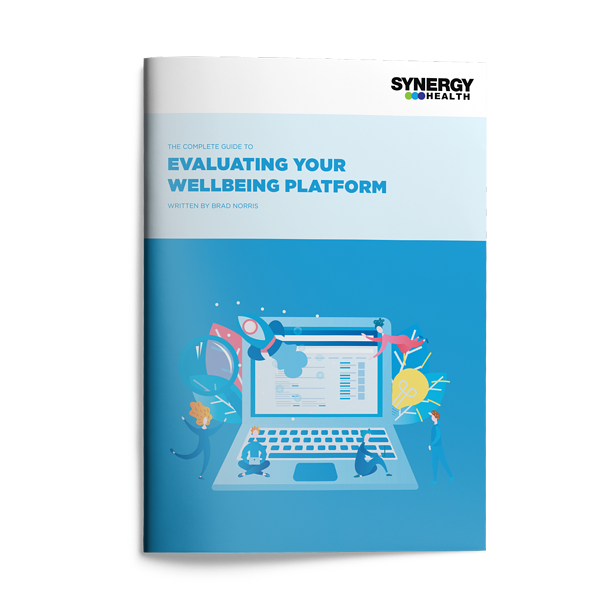 Our guide helps to evaluate platforms on these key aspects:
Supports your overall organisation's goals

Meets your organisation's needs

Integrates all of your content

Reduces administrative demands

Achieves your key success factors

Promotes behaviour change

Delivers relevant content to employees

Engages employees / members

Is available when employees are most ready to make changes

Encourages family / friend participation